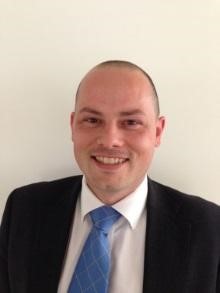 MARK APSEY, MEng CEng MIChemE
TECHNICAL SERVICES DIRECTOR
Mark is a Chartered Chemical Engineer with 18 years of experience in industry covering operations, capital projects, design, management and consultancy. Over the last 8 years Mark has applied his knowledge and skills exclusively to the field of energy services.
He is currently Technical Services Director at Ameresco where he works primarily on energy efficiency and renewable projects overseeing business case development, investment models, process design, feasibility and Front-End Engineering Design studies to make projects happen.
Mark is a member of the IChemE Energy Centre Board and leads the task group on Energy and Resource Efficiency. He is also a member of the Future Climate Engineering Solutions (FCES) initiative which is a cross discipline group aimed at providing science based engineering solutions to support the global 2030 Sustainable Development Agenda.
In 2016, Mark spoke at COP22 Marrakech official side event titled "Investing in the planet: Green banks and other financial tools to scale up mitigation technologies". He presented ideas to unblock and accelerate deployment of energy efficient and renewable projects so we might transition to a green economy as quickly as possible to help mitigate the impact of climate change.
Professional Career
2009 – Present:    Ameresco Ltd (formerly energyexcel)
2007 – 2009:        Senior Engineer, WS Atkins
2006 – 2007:        Technical Engineering Manager, GSK
2004 – 2006:         LeanSigma Expert, GSK
2001 – 2004:         Process Engineer, GSK
1999 – 2001:         Process Engineer, WS Atkins
---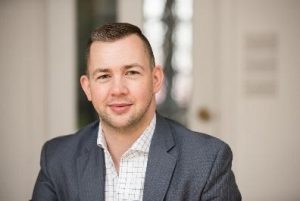 ANDY WEBSTER, MEng CEng FIMechE
PRINCIPAL MANAGER
Andy is an Energy Industry leader with over ten years of experience across different roles and locations within petrochemical operations and services. He currently is responsible for providing technical services to key third party customers in petrochemical operations across Europe and the Middle East.
Andy is a chartered engineer since 2008 and a Fellow of the Institution of Mechanical Engineering since 2017. He is a member of the Institutions elected Council and has been the chair of the Council Coordination Committee, as well as the Young Member representative on the International Strategy Board. He is also Shell's technical lead for their partnership with the Energy Institute.
In 2008 Andy attended the first Future Climate Engineering Solutions (FCES) project in Copenhagen where Energy and GHG plans were presented from around the world. When Andy returned to the UK in 2016 he re-joined the FCES project and in December 2016 was asked to chair the project team alongside Alex Howe.
Professional Career
2016 – Present:   Principal Manager, Shell Research UK
20014 – 2016:     Safety & Emergency Response Manager, Shell Deer Park Refinery, USA
2011 – 2014:        Manufacturing Business Analyst, Shell Downstream Manufacturing, The Netherlands
2008 – 2011:         Site Reliability Lead/Head of Rotating Equipment Engineering, Shell Fredericia Refinery, Denmark
2005 – 2008:         Rotating Equipment Engineer, Shell Moerdijk / Pernis Chemical Plants, The Netherlands
---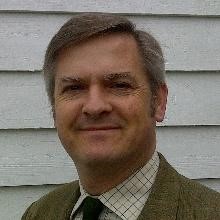 Daniel Kenning CEng CEnv FIMechE MGATE MEI PIEMA
Daniel is an engineer, environmentalist, visionary, teacher and co-founder of Transition Engineering. His background is new product development engineering at Ford and Visteon, where he developed guidelines in design for sustainability, and in sustainability for the built environment. He was Chair of the IMechE "Energy Environment and Sustainability Group" for 7 years. In 2001 he founded the consultancy Splendid Engineering, and in 2014 he co-founded the charity The Global Association for Transition Engineering.
He has been part of the Future Climate – Engineering Solutions team since 2009, representing the project at WFEO conferences and two COP meetings, and held the project together during the hiatus of institutional support from 2011-2016.
Daniel has developed courses in Transition Engineering, Strategy and Management at London South Bank University, and CPD courses in Transition Engineering for industrial clients.
Apart from engineering for sustainability, Daniel has three children, keeps chickens and bees and a miscellany of bicycles, he's a parish councillor, publishes the parish magazine and dances with Thaxted Morris Men.
Professional Career
1988-1992:           Designer, International Automotive Design, UK
1992-2001:           Product Engineer, Sustainability Specialist, Ford of Europe
2001-                     Proprietor, Splendid Engineering
2006-2010:           Executive Sustainability Consultant, Hoare Lea
2003-                     Environmental Associate, British Safety Council
2014-                     Lecturer, London South Bank University
2014-                     Chair, Global Association for Transition Engineering
---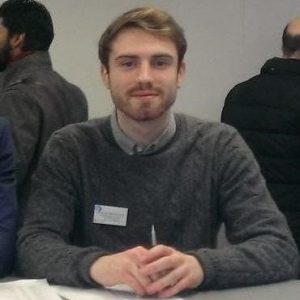 Jacob Ohrvik-Stott, MEng
Jacob co-ordinates the work of the Institution of Chemical Engineers (IChemE) Energy Centre, working with leading energy professionals to provide a unique chemical engineering perspective to decision makers in the global energy field. Prior to joining IChemE he worked for the British Science Association, leading their policy work, youth engagement and research into public views on emerging scientific topics.
In addition to his work with the Future Climate Engineering Solutions group, Jacob is also a member of the Society of Chemical Industries Energy Steering Group and the Royal Society of Biology Parliamentary Affairs Committee.
Jacob holds a first class MEng in Chemical Engineering from University College London, and undertook his Masters year at the University of Melbourne. He is also a passionate advocate for diversity and inclusion in science and engineering, leading IChemE's work in this area and establishing the IChemE Equality and Inclusion Forum in July 2017. He has also held previous roles as a mentor for organisations including Mosaic, the Social Mobility Foundation and the Sutton Trust.
Professional Career
2017 – Present:                 Policy Officer, Institution of Chemical Engineers
2015 – 2017:                       Cultural Development Officer, British Science Association
---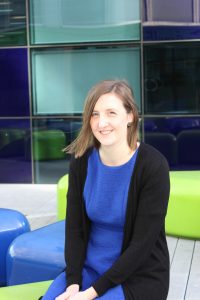 DR ALEXANDRA HOWE, MSc BSc MRSB
SENIOR POLICY ADVISOR
Alexandra is an experienced policy manager with a demonstrated history of working in across academia and industry. She specialises in translating the work of engineers, scientists and industry experts for a wider audience to ensure evidence is used in policymaking.
Alexandra has a passionate interest in climate change solutions, research and science, holding a PhD from the University of St Andrews, Masters from Imperial College London and a Bachelors from the University of Bristol.
Alexandra is member of the Royal Society of Biology, Zoological Society of London and an Affiliate Member of the Institution of Chemical Engineers.
Alexandra began working with FC-ES in 2015 where she supported the project's engagement at COP21 in Paris. Alexandra was asked to become Co-Chair of FC-ES' Steering Group in December 2016.
Professional Career
2017 – Present:   Senior Policy Advisor, Department for Business, Energy and Industrial Strategy
2017 – 2017:        Stakeholder Engagement Manager, Grantham Institute – Climate Change and Environment, Imperial College London
2015 – 2017:        Energy and Research Policy Manager, The Institution of Chemical Engineers
2014 – 2015:        Technical Policy Officer, The Institution of Chemical Engineers
---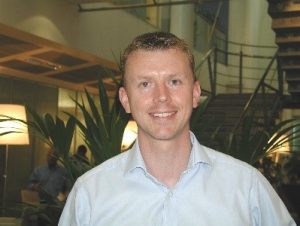 LEE BILLINGHAM MSc BEng (Hons) CEng FIMechE
COMPANY DIRECTOR AND ENERGY CONSULTANT
Lee is an innovative engineering leader with extensive experience of the oil and gas industry and latterly the renewables sector. With experiences ranging from equipment development and manufacture to large scale project design and execution along with technology development and large asset operations he has a wealth of experience to bring to bear. Currently he enjoys applying this in the energy sector, helping businesses to grow whether through advisory work or raising finance. Specific activities include raising finance for a biomass project in Africa, advisory work to a tidal turbine company development and a combination of both to an offshore wind technology company who's technology will reduce costs and improve safety of offshore workers.
Lee is a Chartered Engineer, a Fellow of the Institution of Mechanical Engineers and has served on the Council as an elected member. He is also a member of the Institute of Directors.
Involvement in the FCES activities commenced in 2016.
Professional Career
2016 – Present:   Innovateer Ltd
2001 – 2016:        BP Exploration and Operating Co. Ltd.
2000-2001:           Coflexip Stena Offshore
Prior to 2000:       Subsea 7, Aker Kvaerner, Slingsby Engineering
---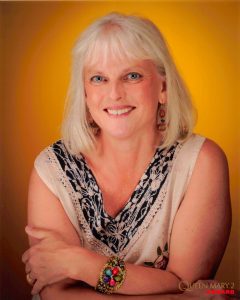 Dr ALISON COOKE, CEng FIMechE
Alison is a two-fold graduate of Cambridge, having studied both her BA and PhD in Engineering at New Hall. Alison's engineering experience, which spans over 30 years, has been both varied and extreme: from living "in" the North Sea working as an offshore engineer with BP Exploration; to managing numerous projects in the manufacturing and property industries (eg Dunlop and Grosvenor) whilst working as an academic at Cambridge University.
Alison established Cooke Associates in 2001, acting as an independent consultant. In May 2008, Alison was made a Fellow of The Institution of Mechanical Engineers and was the Chair of the Institution's Steering Group on Future Climate: Engineering Solutions project (2009 – 2013), which feeds into the UN Framework Convention on Climate Change. She is still active on this project, in particular how it relates to global energy and climate change.
Alison's various roles above have led to her lecturing on numerous subjects all over the world at conferences, universities and companies etc. She is a trustee of Mayden Foundation which develops charitable web projects (2011 – present). She is married with two children and is a keen sportswoman.
---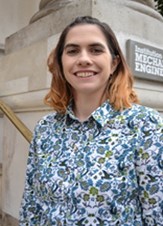 Dr JENIFER BAXTER, CSci MEI, CEng MIMechE
HEAD OF ENERGY AND ENVIRONMENT
Dr Jenifer Baxter responsible for the Institution's contribution to thought leadership, policy and technical guidance in the areas of Energy and Environment. Jenifer is a regular public speaker at various events from expert conferences, university engineering courses to television and radio.  She has recently been an expert witness to the House of Lords sub-committee on energy security and is a keynote speaker at UNFCCC COP23 in Bonn describing opportunities for decarbonising technologies in shipping.
Jenifer has a BEng in Environmental Engineering, an MSc in Sustainability, Planning and Environmental Policy and a PhD in Hydrogen production from waste.  All from Cardiff University.
Jenifer entered engineering in 1995 undertaking a BTEC in general engineering at North Hertfordshire College with an aim to change the world and create a cleaner environment through engineering. Following this Jenifer gained a BEng in Environmental Engineering in 2001 and an MSc in Sustainability, Planning and Environmental Policy in 2003, both from Cardiff University. Following an early spell in research, Jenifer went to work for the waste strategy team at the Welsh Government for six years until she left to study a PhD in technological innovation for hydrogen production from waste also from Cardiff University. Jenifer is an expert in combined research methods for engineering, the role of policy making in engineering innovation, waste and resource management and low carbon technologies.
Prior to joining the Institution, Jenifer was Head of Enterprise and Innovation at the University of East London and has also been Research Manager and Lecturer in the Engineering Department of the University of South Wales.
---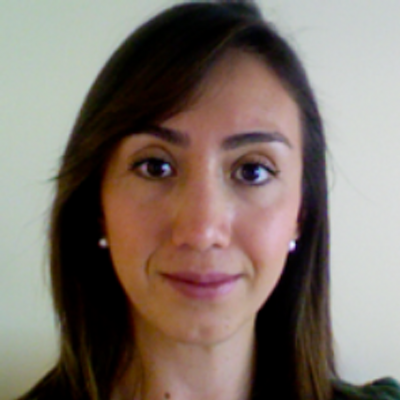 BEATRIZ FERNANDEZ, UNITED NATIONS
Beatriz is a member of Future Climate – Engineering Solutions (FC-ES), and Consultant for the United Nations Environment Programme working with governments and industry sector in countries in Asia, Europe and the Middle East to mainstream sustainable consumption and production. She was the FC-ES delegate at COP21 speaking at a side event on the active role that engineers have in advancing the climate change agenda. Her experience also includes working for an international engineering firm in the USA and also volunteered with Engineers Without Borders USA, collaborating in the implementation of sustainable-engineering projects in Nicaragua. She holds a master's degree in Engineering for Sustainable Development from the University of Cambridge in the UK, and a Bachelor's degree in Chemical Engineering from Monterrey Tec in Mexico.